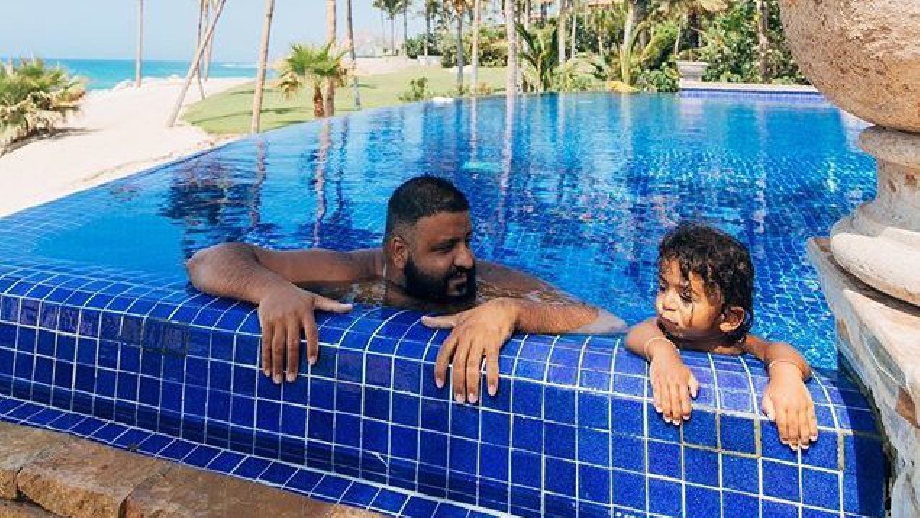 DJ Khaled did not perform at Wireless Festival over the weekend as he was having 'travel issues'… Note the quotation marks…
Over 6th to the 8th of July, Finsbury Park was filled with festival goers at Wireless Festival with performers such as Stormzy, Post Malone, J Cole and loads more! One person who was missed off the list was DJ Khaled, who contacted Wireless Group as he could not make it due to 'travel issues'. Khaled posted photos online of him on vacation with his family and it all looked very suspicious.
Khaled was due to go to Wireless Festival in London on Sunday but hours after cancelling, he posted a photo of him and his son in the pool on holiday.
Still on vacation!!!!!!!! In this pic me and my son discussing release date for new anthem . @asahdkhaled: dad we fully loaded .. Daddy: of course! I also said son lets enjoy our vacation our fans know we coming FAN LUV KNOW HOW WE DO ! @wethebestmusic !!!! #FatherOfAsahd pic.twitter.com/5yZUJHQGpj

— DJ KHALED (@djkhaled) July 7, 2018
It didn't seem like he had anything to hide, which made fans question whether 'travel issues' were even a thing! @MissAgneP tweeted Wireless with 'Travel issues? MY MAN IS IN A SWIMMING POOL LIVING LIFE DID HE EVEN TRY' and that sums up what everyone else had to say too…
"Travel issues" aka DJ Khaled is stuck in the pool like a sim with the ladders removed

— Wriggy (@Wriggy) July 8, 2018
Dj Khaled is my idol how is he scheduled for wireless chilling in his pool saying man cool man Just ease u know 5 hrs ago but cancels due to flight issues when he literally showed his private jet in the previous snap. ????

— uzair siddik (@SiddikUzair) July 8, 2018

Wireless festival only announced Khaled's absence on the day, which as you can imagine, the festival goers were not too pleased about!
Due to travel issues DJ Khaled will not be performing but we are working on something special that won't disappoint...

— Wireless Festival (@WirelessFest) July 8, 2018

Despite fans being disapointed about DJ Khaled, Wireless put on a great show! Drake rocked up to replace Khaled and it was exactly what everyone wanted!
It just goes to show that bad situations always turn out to be good in the end!