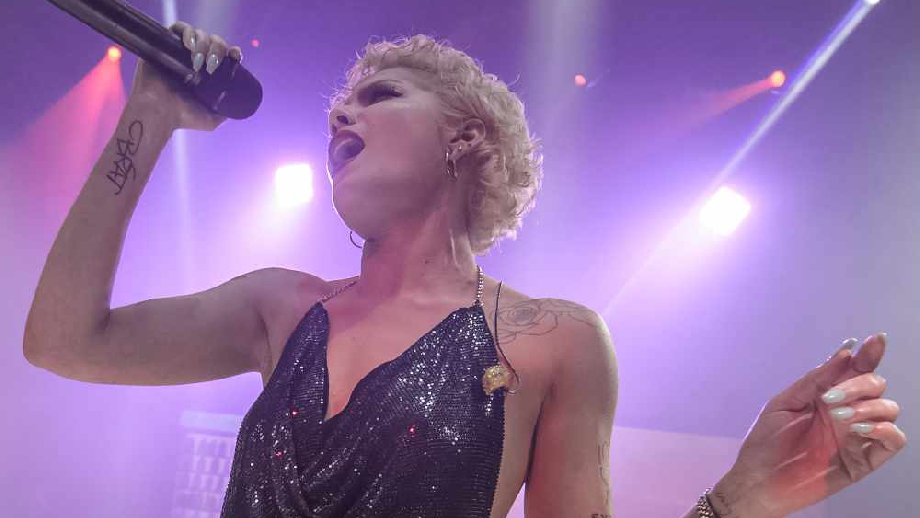 Our Fresh New Music choices this week are collabs including one from music's HOTTEST couple.
On Total Access, we like to keep things varied when choosing our weekly Fresh New Music tunes... but this week we couldn't look past three HUGE collaborations.
YUNGBLUD and Halsey have become one of music's most talked about couples, so when they teamed up on a new single alongside Travis Barker it had us excited. '11 Minutes' is something that you may not be used to on Total Access but the sound takes us back to the MySpace days of the mid-noughties!
Benny Blanco has continued his theme of teaming up with some of music's biggest names after he announced a new tune with Selena Gomez and J Balvin. 'I Can't Get Enough' has the latin vibes that you'd expect from a J Balvin feature but also features Selena's recognisable vocals... and we think you'll love it.
Lastly, James Arthur has returned to dance music as he teams up with Martin Jensen for their new single 'Nobody', we've heard James feature on tracks with Rudimental and now he's moved onto Martin Jensen.
You can hear each of these tunes every night this week on Total Access.
YUNGBLUD, Halsey Feat. Travis Barker - 11 Minutes
Benny Blanco, Tainy, Selena Gomez, J Balvin - I Can't Get Enough
Martin Jensen, James Arthur - Nobody