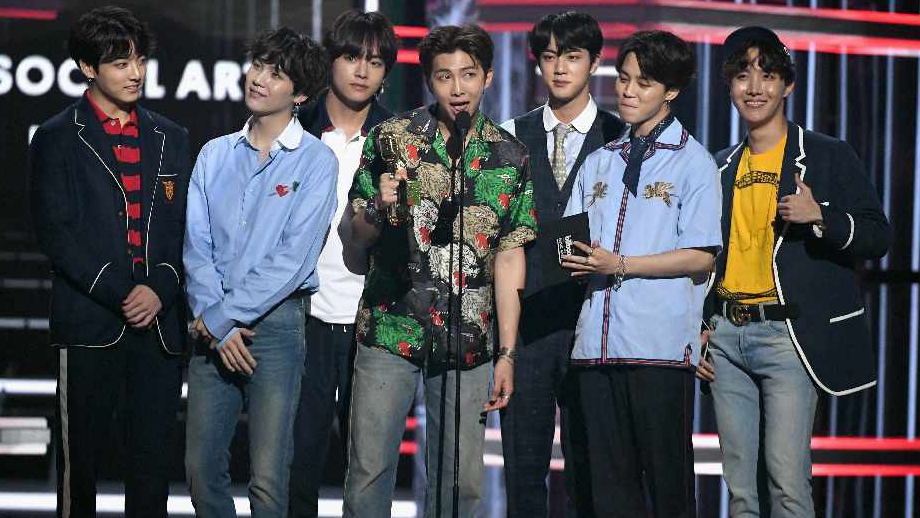 The biggest group in the world team up with one of the hottest artists in music... and it sounds so good!
It's set to be one of our biggest weeks of Fresh New Music on Total Access and it's all down to seven superstars from Korea.
BTS are undoubtedly the number 1 group in the world right now and head the Korean pop invasion of world music.
They've teamed up with Halsey for their new single 'Boy With Luv' where the music video had 131 million views within the first 3 days of being uploaded on YouTube.
Olivia Jones will be playing the tune every night this week on Total Access along with one of music's most peculiar collaborations... Lil Nas X and Billy Rae Cyrus.
Lil Nas X released 'Old Town Road' earlier this year but it was found to be 'not country enough' for the country charts... so Billy Rae Cyrus, off 'Achy Breaky Heart' and being Miley's dad, recorded a few verses and it actually sounds great!
Elsewhere, Ellie Goulding has released 'Sixteen' which she told Olivia all about in a recent chat on Total Access.
You can listen back to their chat here.
Check out all three of this week's Fresh New Music tunes below.
BTS Feat. Halsey - Boy With Luv
Lil Nas X Feat. Billy Rae Cyrus - Old Town Road (Remix)
Ellie Goulding - Sixteen
LIKE THIS... WHY NOT TRY?
5 Reasons to see Shawn Mendes Live