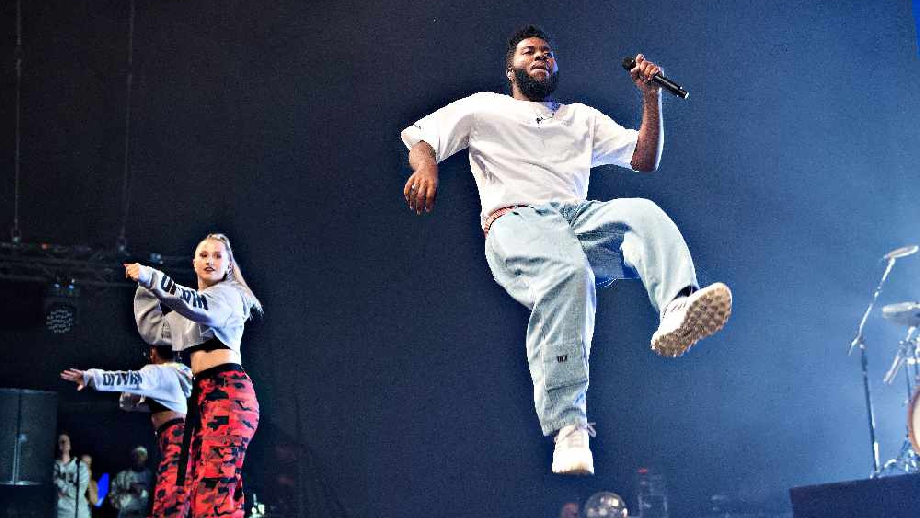 Khalid has shown again that he's one of the hardest working men in music!
This week's Fresh New Music has certainly giving us those chilled vibes. All three of the tunes we've chosen for you to listen to are perfect for those lazy days in the summer sun... so what you waiting for?!
Camila Cabello has teamed up with Bazzi, the guy who joined her on tour, for their new single 'Beautiful' which as the title suggests is just that!
Elsewhere Khalid's phone must be busy 24/7 right now as he appears on two of our Fresh New Music tracks, he's teamed up with Martin Garrix for his tune 'Ocean' and joins Benny Blanco on 'Eastside'.
Have a listen below...
Bazzi Feat. Camila Cabello - Beautiful
This is the most perfect collaboration and we are in LOVE with it. The song has got us all falling in love too, they couldn't have wrote a cuter song if they tried! Camila Cabello is well known for 'Never Be The Same' which came out at the end of last year and rocketed to Number 7 in the Official Chart and she is back for more in 2018 with this one! Bazzi is also a familiar face, 'Mine' was released earlier this year and got itself to the 21 spot in the Official Chart. They are both chart toppers and we are certain this song will follow the same footsteps!
Martin Garrix Feat. Khalid - Ocean
This song has taken the internet by storm, with over 99 million views on YouTube, this could be our biggest Fresh New Music track to date! Martin Garrix and Khalid have paired up to make this track and it's the type to never leave your head! Khalid is featured in two of our Fresh New Music tracks on Total Access this week but we are not complaining, what a voice!
Benny Blanco, Halsey & Khalid - Eastside
Benny Blanco is a new kid on the block and he has arrived with arguably one of the best songs for summer 2018! The music producer has teamed up with Halsey and Khalid for this debut track and again, we love every last second of it. Two dreamy voices and some fresh music producing, what's to not like? If you are one for a good music video, this is one for you! Halsey clarified that the stories told in the video are all real life too!
WELL HERE'S EASTSIDE! This video holds so many personal pieces of me :) https://t.co/FuQGn11xha @ItsBennyBlanco @thegreatkhalid

— h (@halsey) July 12, 2018
Watch this space…